If you're looking for a campervan for hire essex then you're in the right place. Here at Juiced Campers, you can get away from it all for as little as £75 in our cool and comfortable Clockwork Orange VW campervan.
The only question is, just where will you take it?
If you're ready to make precious memories, then get ready to hit the road and experience all the fun and freedom that the newest and juiciest campervan hire company around has to offer.
Today we're taking a look at 5 of the top South East of England hotspots.
We've road tested Clockwork Orange ourselves and narrowed down our recommendations of some of the most gorgeous spots in the region. From Victorian resorts to rolling chalk hills, beautiful beaches to battlefields and Roman ruins, the South East of England has the lot. You can explore them all thanks to our campervan hire service, conveniently located in Essex with easy access to the entire region.
All you have to do is park up, pop up your top and explore what the area has to offer.
Brighton
Loud, proud and super-cool, just like our Clockwork Orange VW campervan, Brighton boasts palatial architectural gems, alongside quirky shopping boutiques and pebble beaches. It's vibrant and colourful and the perfect place to head to with your campervan rental. With year round attractions, no trip is complete without a visit to the Royal Pavilion. This exotic and exuberant looking building is reminiscent of a mini Taj Mahal. It is the perfect place to snap a couple of selfies for your Instagram feed. We also highly recommend grabbing the obligatory fish and chips and enjoying the funfair rides on Brighton's iconic pier.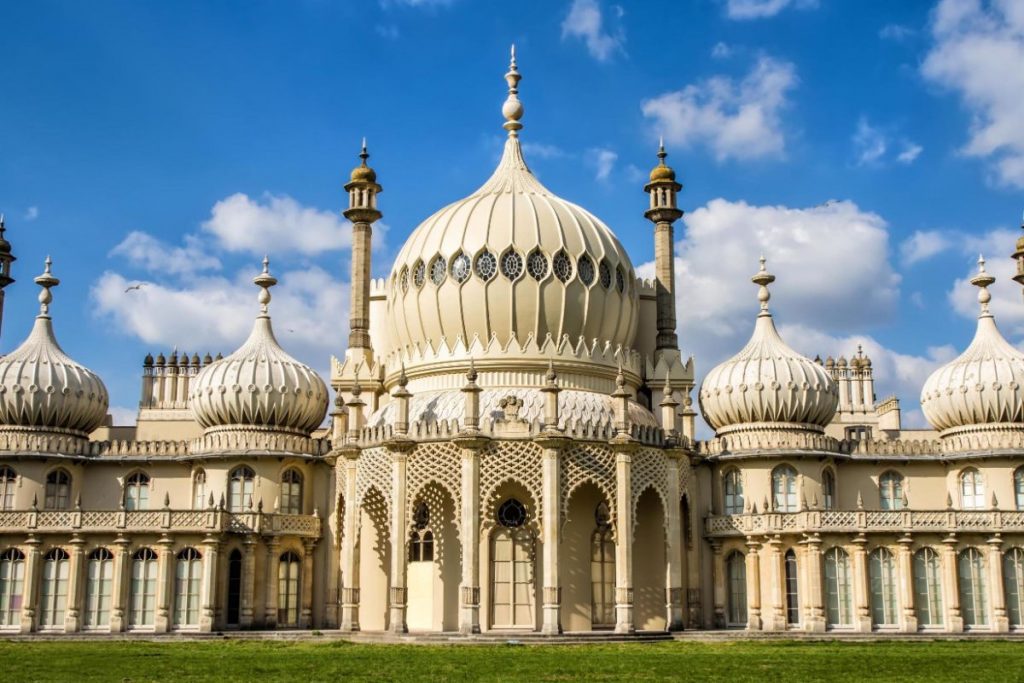 Beachy Head
This stunning landmark in the South Downs National Park is well worth a visit. Cruising along in your campervan as the sun sets over the stunning undulating Seven Sisters Cliffs is a sight to behold. You'll want to stop and park up on the spot. This rugged coastline made famous by the chalk rock faces of Beachy Head is a thrill seekers delight. Exploring places like these are why campervans were invented.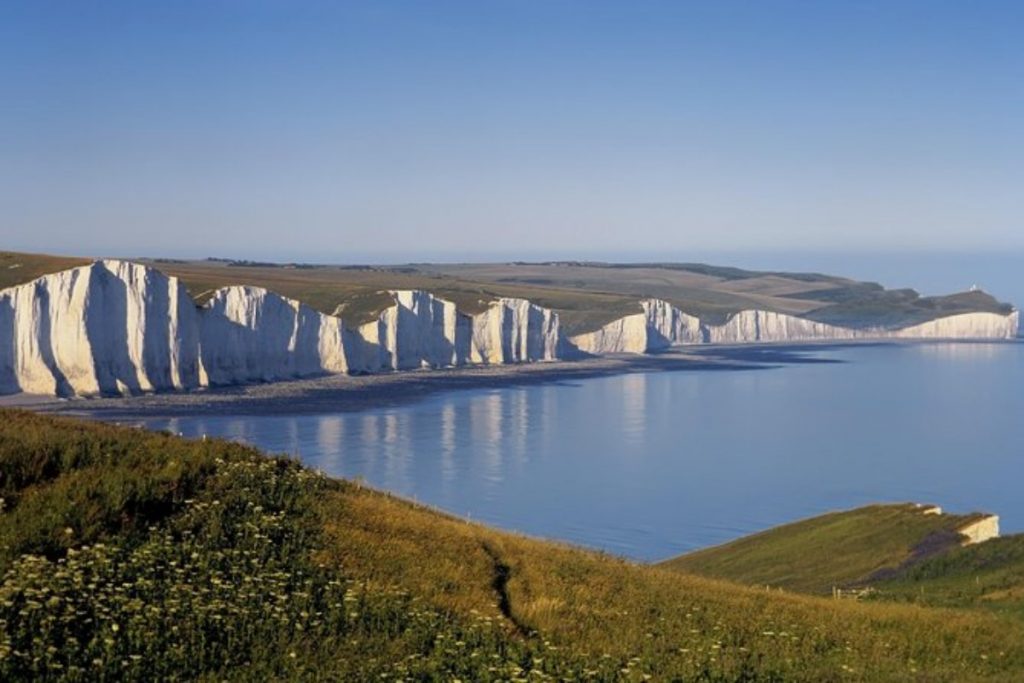 Canterbury Cathedral
For the history buffs among you, this is a truly extraordinary place and one of the region's top tourist sites as well as a place of worship. The highlight of this city is the Gothic constructed cathedral which has been standing for over 1400 years. It was infamously the place of Archbishop Thomas Becket's death in 1170. The detail of the cathedral is nothing short of jaw dropping. It's definitely worth a trip in our Clockwork Orange VW campervan.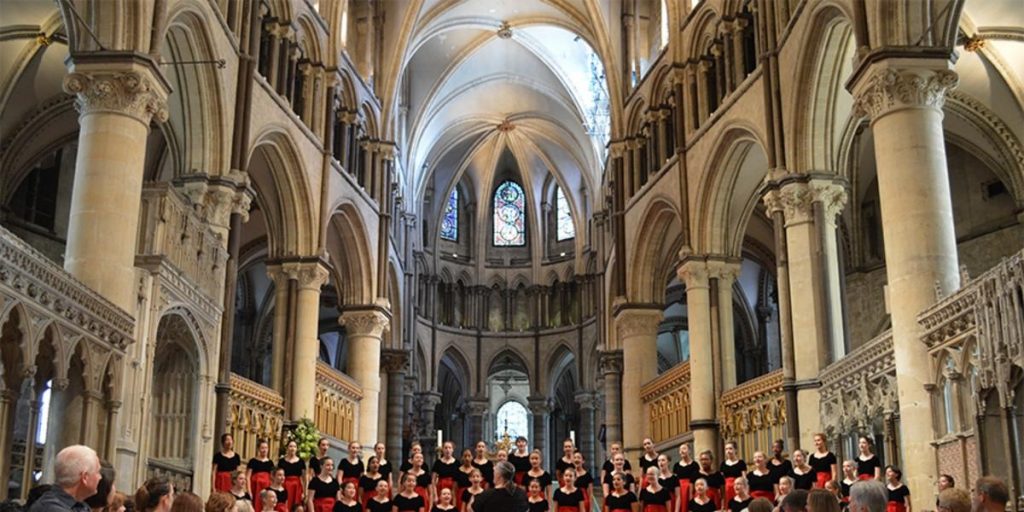 Mersea Island
Located in the Blackwater and Colne estuaries not far from Colchester and a convenient drive away from our campervan pickup point, Mersea is the most easterly inhabited island in the UK. It's world famous for its oysters which are cultivated in the many creeks surround the island's inlets. Even the Romans who once inhabited this area are said to have loved an oyster or twelve! You can sample them for yourself at The Company Shed. With a simple, no-frills dining set up and a bring your own bread and wine concept, this family-run business has been serving up delicious seafood platters for over 25 years.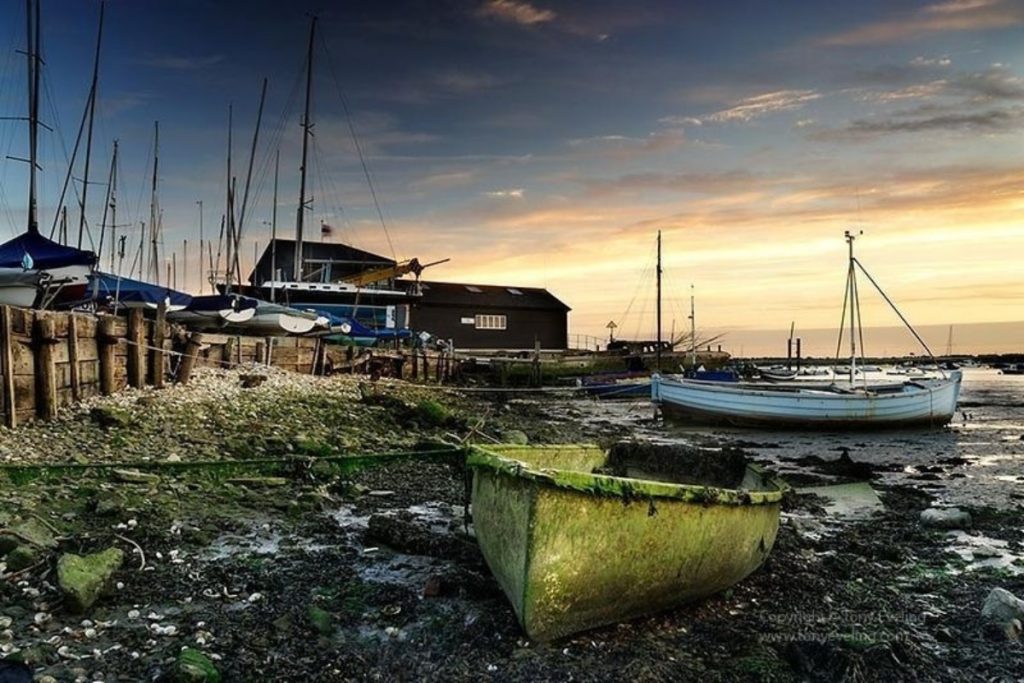 Whitstable
A firm favourite with all the family, Whitstable in Kent, offers something for everyone. With super fresh shellfish to tickle your taste buds, unique and quirky shops to explore and pastel painted beach huts, it boasts a thriving arts scene and feels like a genuine breath of fresh air. Park up your campervan, roll up your trousers, and take a stroll along the pebble beach before bagging a table at The Sportsman for lunch. An inn has been on the same site since 1642 and the Sportsman has held onto its coveted Michelin star since 2008. Their Tasting Menu presents the best food the South East of England has to offer, with fresh ingredients showcased from the local environment. You'll sleep well on our memory foam topped mattress after a day of breathing the fresh salty air and sampling oysters.