2020 looks set to be one of the best years yet for music lovers and what better way of enjoying a summer festival than by booking a campervan for hire essex? Enjoy a spot of luxury with Juiced Campers favourite VW campervan, our cool and comfortable Clockwork Orange and do the year's best UK festivals in style!
Whatever your taste in music, the UK has a festival that's perfect for you. Whether you're looking for rock n roll, folk, house, or even a boutique festival, they're all on offer. As the newest and juiciest campervan hire company around, we have the wheels you need to get there and stay there ahead of the crowd. When the headliners go off stage back to their VIP home on wheels, you can do exactly the same thanks to our campervan rental service.
Let's take a look at what are tipped to be the best UK festivals for 2020.
One for the lovers of rock among you. This year promises a stellar line up with the emphasis on noise! If you're a dedicated headbanger but don't want to get whiplash en route, you need to book out our Clockwork Orange VW campervan to arrive in safety and style.
The 2020 confirmed line up includes Iron Maiden, The Offspring and Kiss.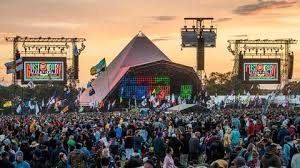 Requiring no introduction, Glastonbury is the biggest of all the greenfield music and performing arts festivals in the UK calendar. This year boasts it's 50th anniversary and is all set to be the biggest and best ever. It's a huge melting pot and eclectic mix of musical genres, ages, lifestyles and nationalities and is one festival we recommend everyone should experience at some point in their lives. Why not take advantage of our campervan hire essex and tackle the mud fields in style as you celebrate this historic landmark year at arguably the UK's most iconic festival experience.
The 2020 line up so far has Diana Ross confirmed as its Sunday Legends headline act.
Follow all the news on NME for updates of when new acts sign up.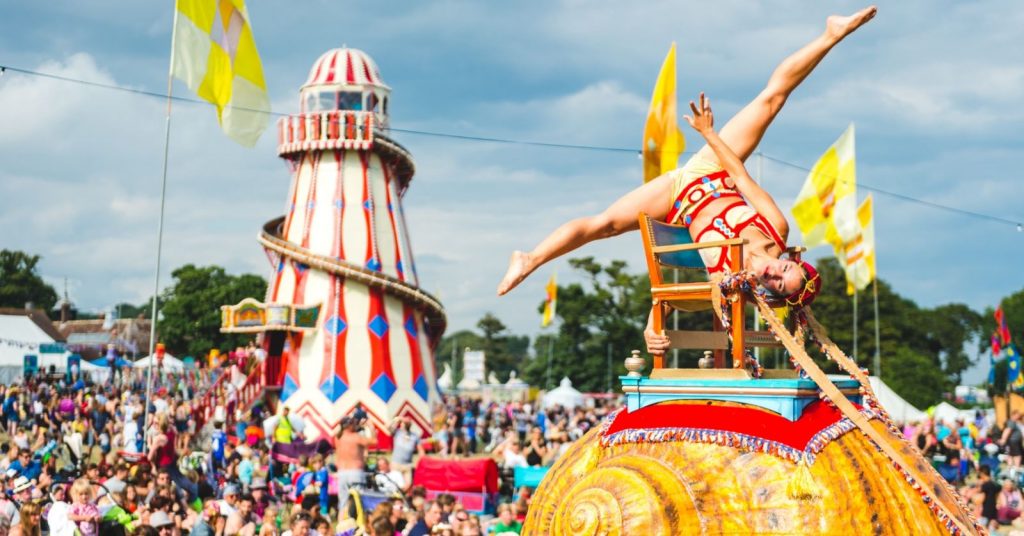 Marketed towards families, Camp Bestival is growing in popularity and is set in the stunning backdrop of scenic Lulworth Castle in Dorset. Created by Rob da Bank, it embraces a multi-genre music line-up and has plenty of entertainment options for the kids too. It's all about sun (if you're lucky) fun and family good times!
The line-up is as yet unannounced for 2020 but last year included acts like Jess Glynne, the legendary Nile Rodgers, The Human League and Bombay Bicycle Club with Big Fish Little Fish and Mr. Tumble making an appearance for the kids.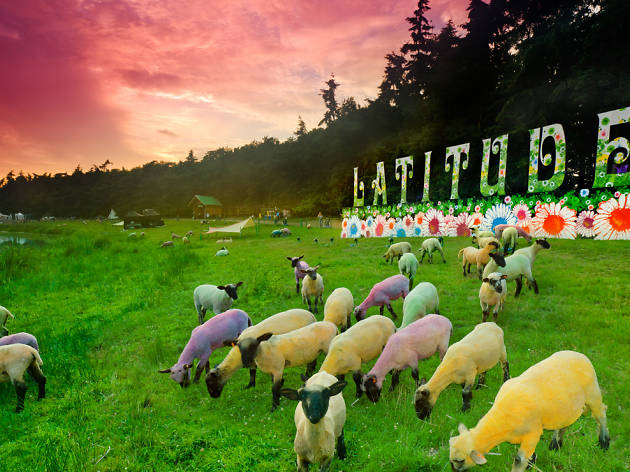 The very first Latitude Festival took place in 2006 and last year was shortlisted for the best UK festival. Located in Suffolk, it's easy to access from our campervan pick up location here in Essex. Fun for all the family, it's a fully immersive festival with music, arts and entertainment as well as a theatre of food offering inspiring cooking demonstrations and the chance to sample the wares! There's also plenty of opportunities to relax and unwind with yoga workshops and natural lakes for swimming.
You'll need to keep checking back to find out 2020's line-up. However, 2019 boasted the likes of George Ezra, Lana Del Rey, Primal Scream and Underworld.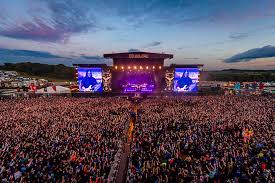 This London based festival has an undeniable reputation for hosting some of the biggest global names, including Rihanna, Drake and Tinie Tempah, as well as none other than Jay Z, Justin Timberlake and Kanye West. OK, so it's not ideal for parking up Clockwork Orange as it's smack bang in the middle of our bustling Metropolis. Still, if you combine it with a trip to visit one of the Top South East UK locations we recommended in our previous post, you can park up overnight somewhere tranquil then pop on the train into London for a day at the wireless festival, returning to your comfy memory foam topped mattress at the end of the night.
Get in touch with Juiced Campers today to secure your slot for 2020. It already looks set to be the best year for music festivals right here in Blighty, so make sure you do it in style and comfort with Juiced Campers campervan hire essex uk.