Campervan hire : Clockwork Orange
Explore the beautiful British countryside, directly from your Airport, for as little as £75 per night in our cool and comfortable campervan hire – CLOCKWORK ORANGE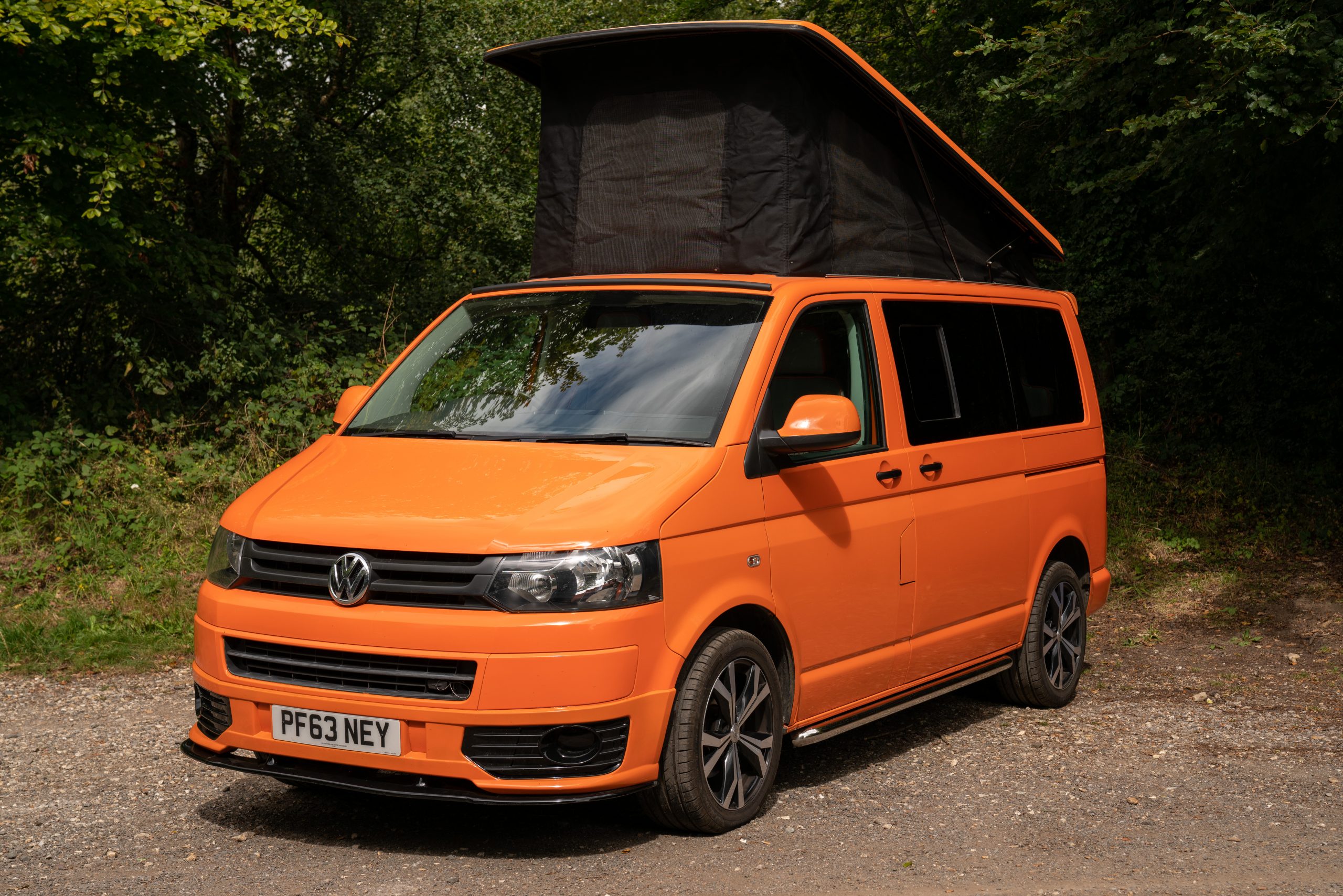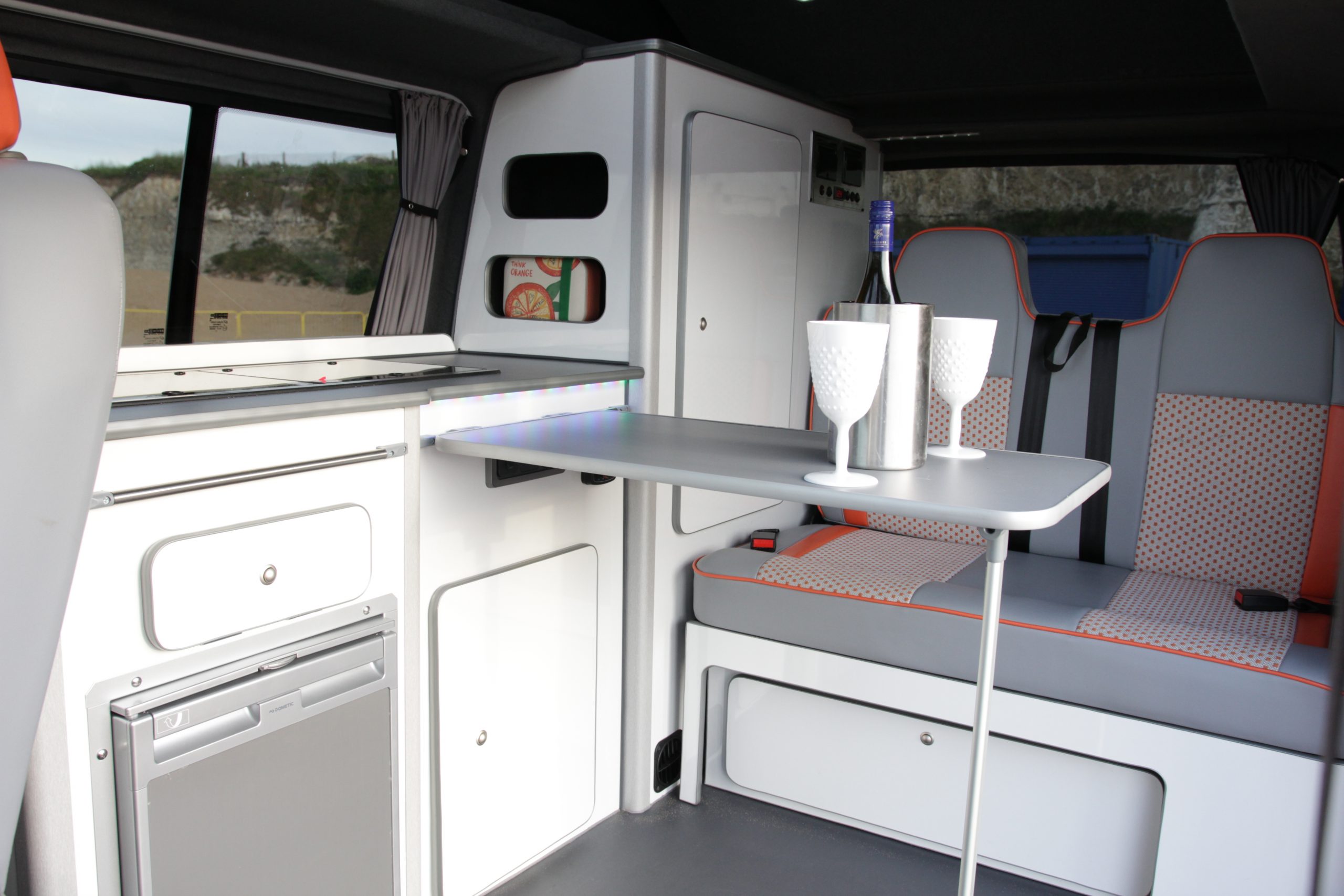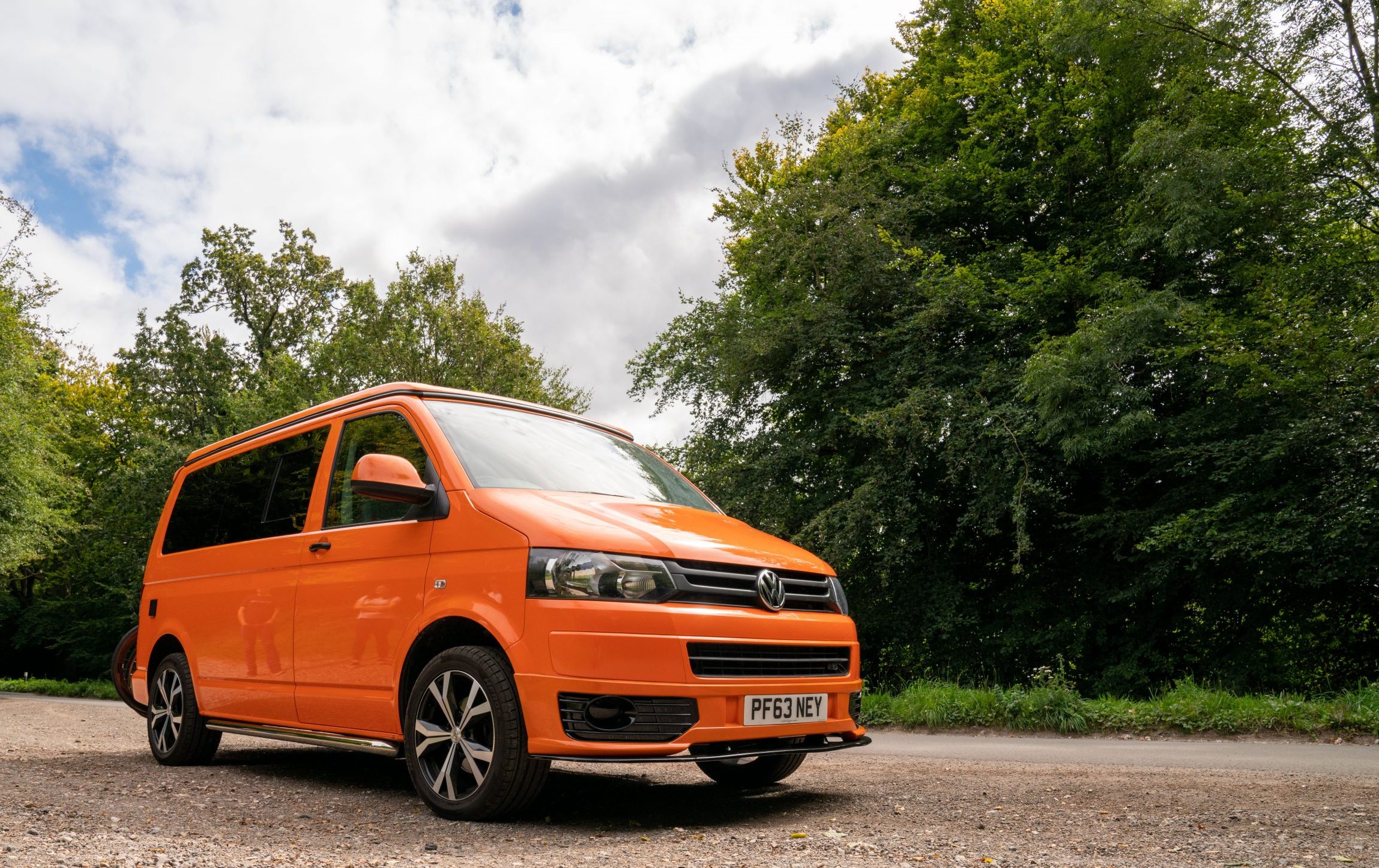 Juiced Campers – Campervan hire Stanstead
Juiced Campers is a campervan hire company started by a family of fun-loving explorers and lifelong campers. Whenever we holiday abroad we love the freedom a campervan gives us to explore the country at our own pace. There is no better way to get a feel for a country and see its sights than touring in a campervan.   We invite you to make some lasting memories with Juiced Campers, VW camper hire. Experience the freedom, fun and good times in your own Luxury VW Campervan equipped with everything you need to take yourself off grid for a few days …or weeks. including Air-conditioning, an inflatable awning, and an onboard gas hob and sink. Our VW T5 Campervan is easy to drive and can accommodate a family of 4 with a Small Double bed on the ground floor and room for 2 up top, both with super comfy Memory foam mattresses and full blackout blinds throughout. Gas central Heating and a thermal pop top wrap will guarantee to keep you toasty all throughout the year while the 50 litre fridge will keep the drinks cold!
Available for delivery to London Gatwick, London Stanstead and London Southend for bookings of 1 week or longer. It makes for an ideal starting point for your British adventure. Wherever it may take you.
Ready for your adventure to start? Click below to find campervan hire availability and rates.